Mediatech on Stage
February 9, 2021

-

February 10, 2021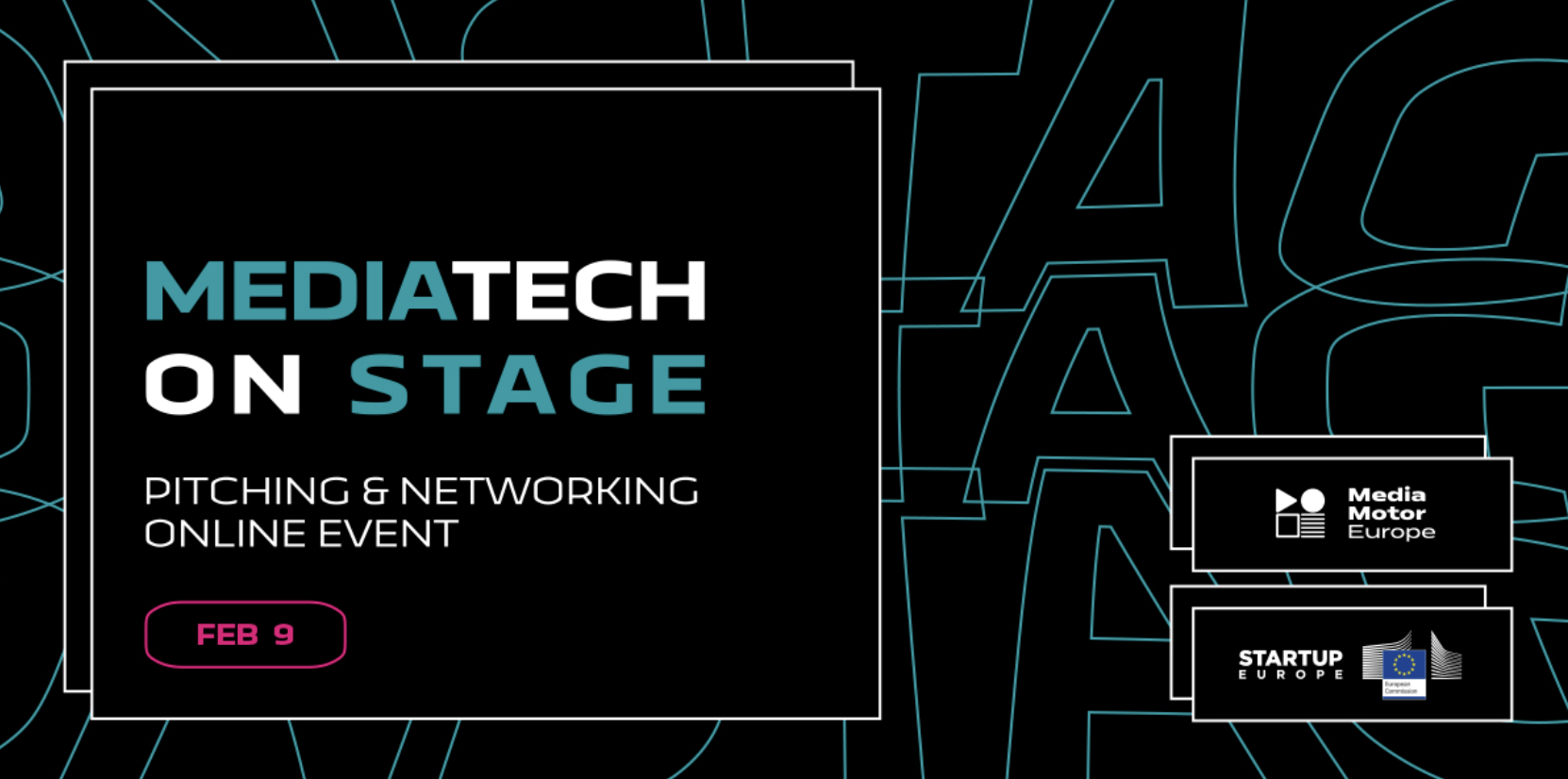 Organised as part of the  MediaMotorEurope mentoring programme, Mediatech on stage presents all 19 startups that are part of the programme's first support cycle. The event will include pitching sessions, studio discussions with industry experts and one-on-one meeting opportunities with participants.
MediaMotorEurope is one of the projects connected to STADIEM, and a collaboration between VRT, MediaCity Bergen, F6S, FastTrack Growth, Thermi Business Incubator, Sofia Knowledge City Cluster and Athens Technology Center. The project has received funding from the Horizon 2020 programme and is framed under the Startup Europe initiative.
More information and registration to the event here.
Related Events