On February 1st, STADIEM was presented to the audience of this year's hybrid edition of EBU's Production Technology Seminar: a key industry event, focused on recent and future developments in media production technology.
Dr. Tanja Deuerling, from the project's hub partner NMA, introduced STADIEM through a presentation entitled "Start-up driven Innovation in Europe – Opportunities for PSM", which offered an overview on STADIEM's fundamental principles and objectives, but also profiles on the current scale-up cohort involved in the project's develop phase – for some of which video testimonials were streamed.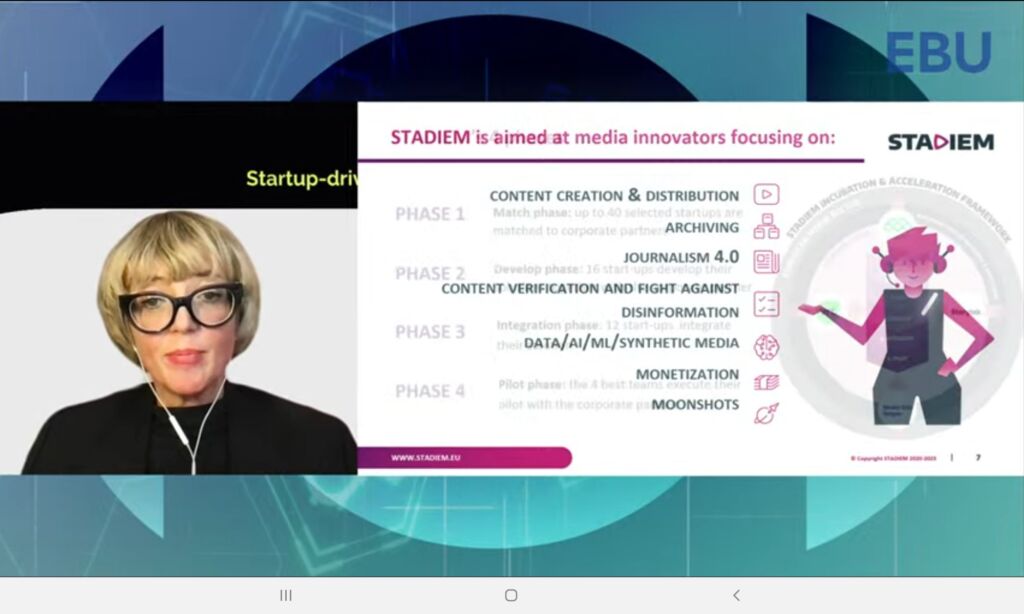 The presentation closed with a call for application to the currently running Open Call 2 – Including a call to corporate organisation to join us to match with our second cohort selection for potential collaborations.
You can download the full presentation here
For more information on the scale-ups currently involved in the STADIEM programme: https://www.stadiem.eu/scaleups/
To read more about Open Call 2 and how to apply:
https://www.stadiem.eu/open-call-2/ and https://www.stadiem.eu/event/stadiem-open-call-2-webinar-2/