Representatives of the European Commission's DG Connect and of the media industry gathered in Brussels, on September 7, for the STADIEM workshop entitled "Enabling growth of a thriving media ecosystem in Europe", to discover how the STADIEM accelerator benefits the innovation needs of European scale-ups and media corporates, to learn about the 32 scale-up-driven innovation projects that it supported, to understand how the program fits within the EU media policy objectives, and to learn what actions need to be taken to further support and deepen scale-up driven innovation for the media sector.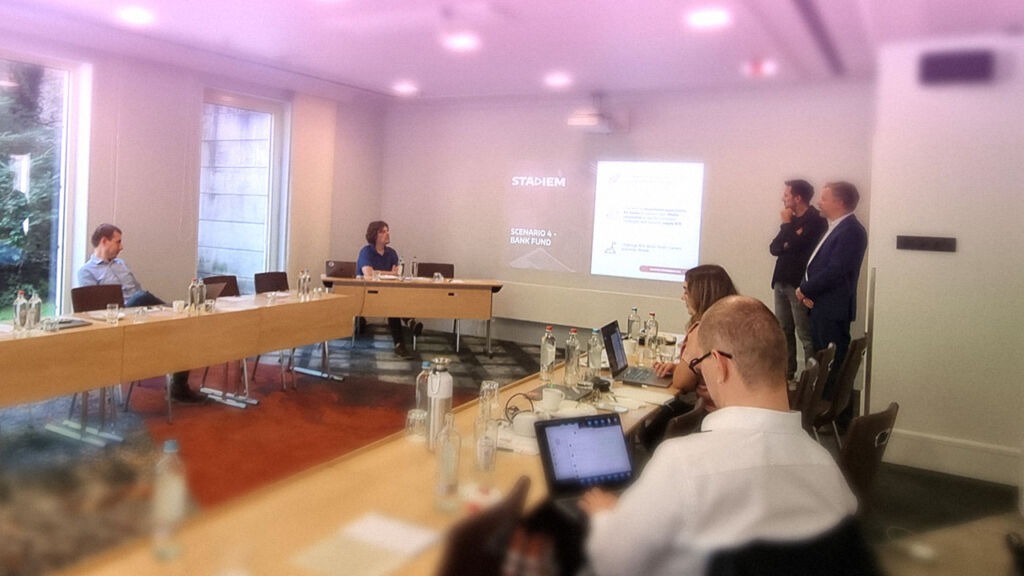 During the event, the STADIEM members highlighted how its approach as a first pan-European accelerator program dedicated to the media sector generated unique and inspiring results: a validated scale-up-to-corporate supplier program attracting the main European media industry corporates and top scale-ups in Europe (from Spain over Ireland to Sweden and Ukraine) to propose 32 common projects, resulting in 10 pilot success stories, supporting the scaling and growth process of 32 beneficiaries, and generating 4 exits, more than 10 business deals and 5 investments rounds. STADIEM proves that its approach and methodology, combined with targeted funding, leads to benefits for the European media industry, both private and public players, and hence ultimately also for the European media consumers.
Media corporate Roularta and STADIEM pilot OC1 participant Trensition explained the fruitful approach of the STADIEM methodology for their STADIEM project and post-STADIEM collaboration: an innovation 14-months program allowing efficient scouting and matching on a European scale and guaranteeing strong involvement of the media corporate and the scale-up due to the clear requirements for targets for each phase and the qualitative expert evaluation procedure before granting and receiving funding. Finally, STADIEM highlighted future scenarios for continuing its accelerator and scale-up to corporate supplier program  to further enable the digital transformation of the European media sector.  
Exchange with members of the European Commission identified fruitful ways to support the sustainability of STADIEM and hence move scale-up driven innovation in the media sector further forward.
Come and meet our scale-ups in real life in Amsterdam, at IBC 2023, from September 15 to 18 – For any updates on STADIEM, make sure to follow us on Twitter/X and LinkedIn!