publishing, monetisation, machine learning, natural language processing
"Thanks to the STADIEM programme, we will be able to build two new features that will enhance our existing content management system. Using Machine Learning and Natural Language Processing we aim to help our partners automate the micro categorisation process for all digital content including audio-visual files as well as text and flash-based material. We want to help education and academic publishing organisations reduce the level of time spent on manual digital and production tasks, increase the discoverability of all their digital assets and help our partners really get on top of their banks of digital content." – Niamh Faller, founder and CEO Druid Learning
What's the issue?
In response to an increase in demand for digital educational material, publishers have had to produce large quantities of digital content. Itemisation of blocks of digital content, micro categorisation and discoverability are the main items that companies are finding challenging. Current processes are either manual, expensive to manage or require large quantities of content to be converted into complex file formats.

"Without needing to change their IT infrastructure or existing content we can automatically index source files, break out component assets and apply our ML algorithms to suggest a series of content relevant tag on all digital assets a company may have." – Niamh Faller, Founder and CEO Druid Learning
Druid Learning's solution
Druid Learning provides publishers with a platform that facilitates the automatic micro categorisation of all digital assets. Our platform automates the indexing of digital content files into component digital assets, increasing discoverability of content and reducing the need for manual or costly processes.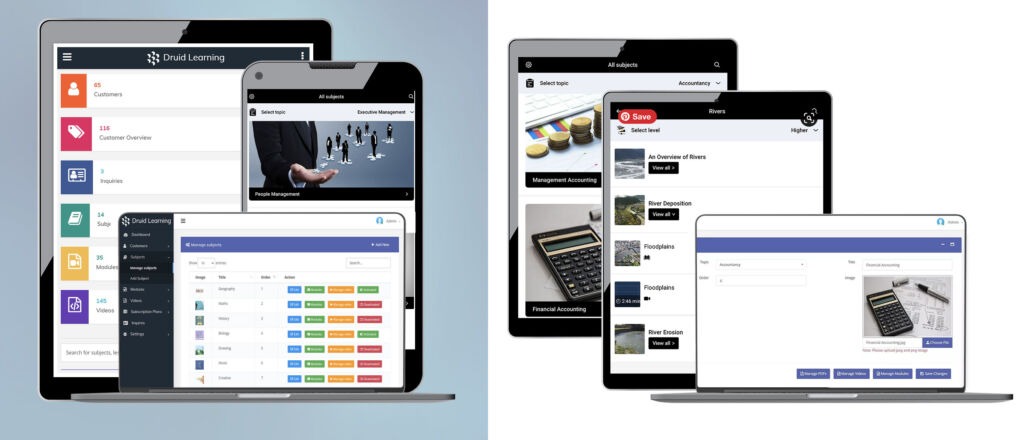 Druid Learning's corporate partners in STADIEM
CJ Fallon Irish Educational Publisher and VRT
"By partnering with the Druid Learning team, we are looking to increase our content output by automating elements of our content production process. We want to make out content creation process more efficient through effective re-use and categorisation on content and reducing the time we need to organise and search for educational content of all kinds across our entire content database." – Brian Gilsenan, CEO of CJ Fallon
"We have extensive digital production cycles that are time consuming but important. We want to use the new features being developed by Druid Learning to automate elements of our internal content process, to make our production process more efficient." – Tim Van Leer, VRT Edubox team
The people behind Druid Learning: Niamh Faller
Location: Dublin, Ireland
Date of foundation: March 2020
Contact: https://www.druidlearning.com/