Automated royalties management
What's the issue?
The media industry has to calculate and report royalties and revenues on thousands of titles and rights holders. Most of the time, they do so by tracking it in manual spreadsheets. That comes with a slow, opaque and error-prone way of working. It results in bottlenecks, ad-hoc reporting, and distrust and frustration with rights holders.
"We want to accelerate the money flow from viewers to content creators by ensuring accurate and automated royalties management calculation across the entire value chain." – Maria Tanjala, co-founder FilmChain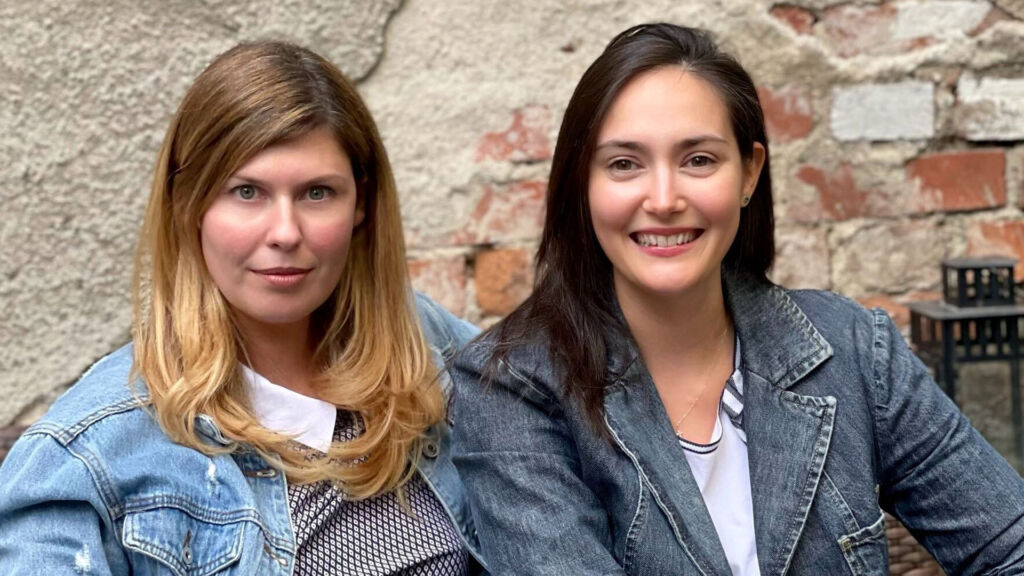 FilmChain's solution
FilmChain replaces the manual processes by introducing a unified enterprise platform for royalties management. The clear user interface allows to set up multiple parameters for each license deal, to capture financial data and to generate reporting documents that can be published to an online client dashboard.
"STADIEM is a unique programme that aims to bring value and close the gap between media-tech companies and media enterprises. We are using the STADIEM programme and framework as a springboard to develop our enterprise solution and to expand our presence in Europe and globally." – Irina Albita, co-founder FilmChain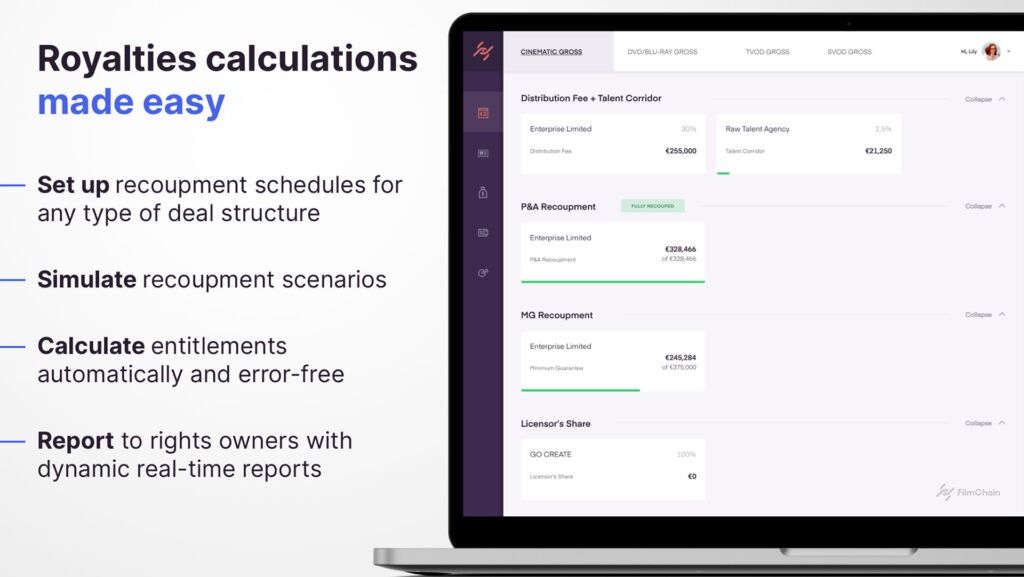 FilmChain's corporate partners in STADIEM
Alamode Film Distribution and Lumière Publishing
"FilmChain's solution will free up time and resources whilst reducing the risk of calculation errors, decreasing risk of erroneous reports, audits and legal processes. Introducing this efficient and transparent solution will improve our position in the acquisition process." – CEO enterprise client 1
"The automated processes would enable us to increase the volume of titles we handle without having to add to our overheads. This will be particularly important as we are increasing the number of titles as part of our expansion into the VOD OTT market. A transparent solution will make us an attractive partner for rights owners." – CEO enterprise client 2
The people behind FilmChain: Irina Albita, Maria Tanjala, Jan Spielhoff
Location: London, United Kingdom
Date of foundation: March 2018
More info: FilmChain