Collaborative content creation
"Thanks to the STADIEM programme, we are able to develop a product for a leading broadcaster to improve the editing process from various journalists in one event. That will be enhanced with the 5G technology."– Ricard Julia, co-founder and CEO IZI RECORD
What's the issue?
Broadcasters used to have a de facto monopoly control in content creation. But technology changed the rules. According to TV3 figures, there is a drop in audience (and advertising sales -60% cum 5-years -60Mio€), mainly driven by loss of penetration among youngsters. Their consumers had become their competitors. Now the user is the one who creates the content. Broadcasters need to choose: changing or disappearing. That's why TV3 is looking for new tools to increase the engagement of their audiences and merging their signal with UGC. A big problem. A big opportunity.

"RTS™ technology will change the way we create content forever. From a solo to a collaborative experience" – Ricard Julia, co-founder and CEO IZI RECORD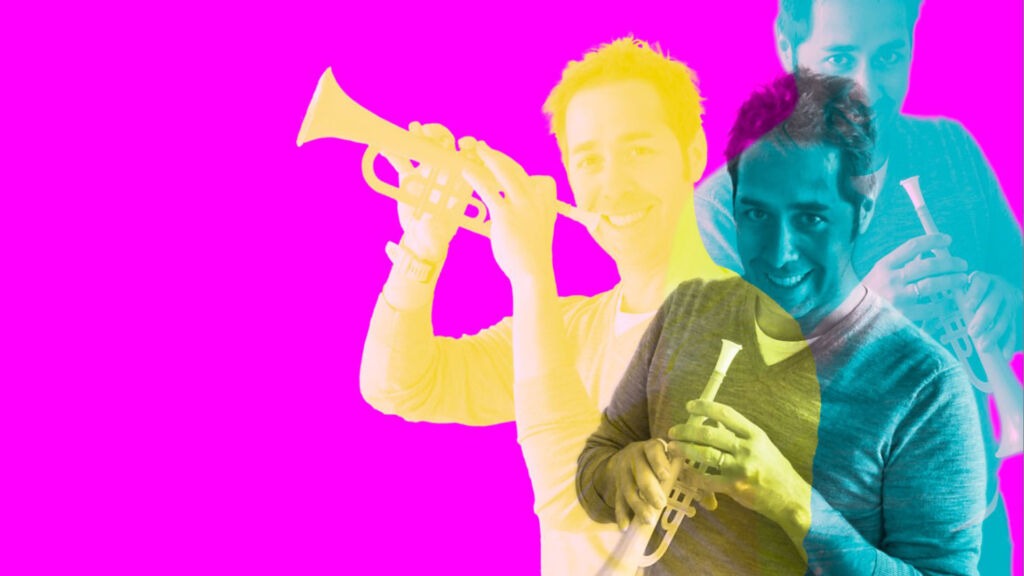 IZI RECORD's solution
IZI allows broadcasters like TV3 to increase their audiences' engagement through the combination of their broadcast signal with videos created by users in real time during an event. This is made possible by a simplified 3 click recording-editing-and-sharing process powered by deep learning technology. This new tool transforms video-based content creation in a social experience. The outcome is a personalised video enhanced with other video-sources and auto-edited right at the moment. Users can enhance their videos thanks to the premium content generated by the broadcaster and the broadcaster will be able to use the users' generated content (UGC).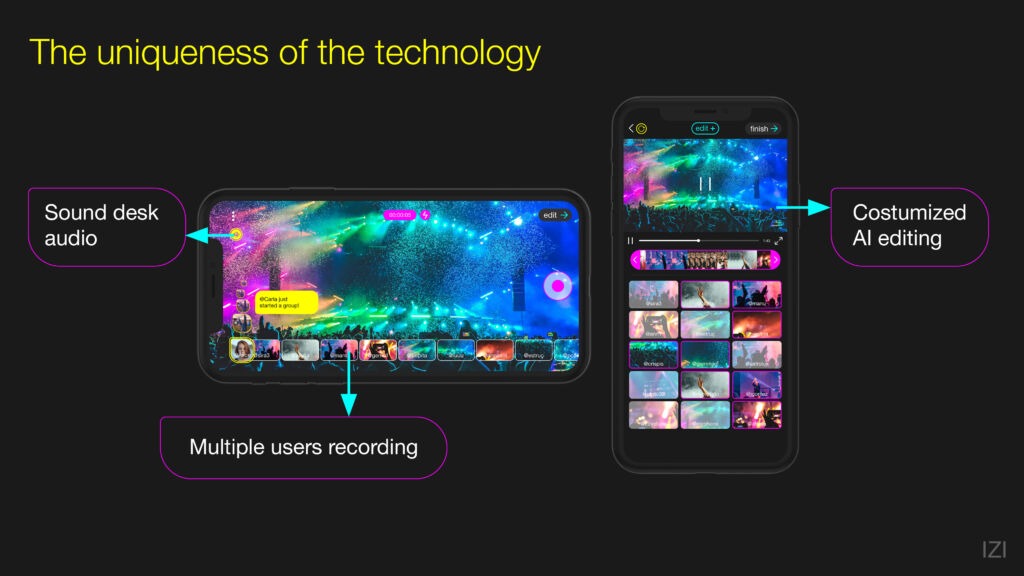 IZI RECORD's corporate partners in STADIEM
CCMA (Corporació Catalana de Mitjans Audiovisuals) through their channel TV3 and Orange Spain
The people behind IZI RECORD: Ricard Julia, Joan Llobera, Gemma Solana, Daniel Lenhardt
Location: Barcelona, Spain
Date of foundation: March 2020
Contact: https://izirecord.com/