artificial intelligence, speech-to-text, AI subtitling
"Thanks to the STADIEM programme, we are able to develop a workspace for journalists and video editors that includes tools to automatically turn audio into high-quality subtitles, to drastically reduce the time between the creation and the publishing and to allow the producer to create multiple different versions of the same item at marginal cost." – Maarten Verwaest, co-founder and CEO of Limecraft
What's the issue?
While recent technological developments in the area of Speech-to-Text have significantly improved the quality of the output of automated transcription, there is still a huge gap between the bare technology and an easy-to-use solution, especially by journalists and editors that have not necessarily been trained as a language professional. The different technological point solutions need to be optimised and integrated to become a real time saver.
"Limecraft's ability to easily customise workflows, to make combinations of microservices and to reconcile the outputs of the different AI services, is a game changer. It massively improves the accuracy and the usability of the output. As a side effect, users saves a lot of time as they don't need to copy and paste data between apps." – Maarten Verwaest, founder and CEO Limecraft
Limecraft's solution
Limecraft offers online collaborative workspaces for the creative industry. VRT is a public broadcaster and like all other public broadcasters and commercial broadcasters, there is a growing demand for subtitling in Dutch or other languages, and different formats for various video-on-demand platforms. We have a unique piece of software that automates the steps of segmenting and aligning subtitles. In the development phase of the STADIEM project, Limecraft will optimise the Natural Language Processing (NLP), to automatically cut the transcript into perfectly segmented and timed subtitles according to the style guide of VRT. Secondly, Limecraft will integrate the transcription and subtitling tools into the pre-existing editing environment, so as to avoid switching between different apps and to create a consistent workspace. By optimising the quality of the output of artificial intelligence, and by reducing the clutter of apps, users will drastically reduce the workload and the turnaround time.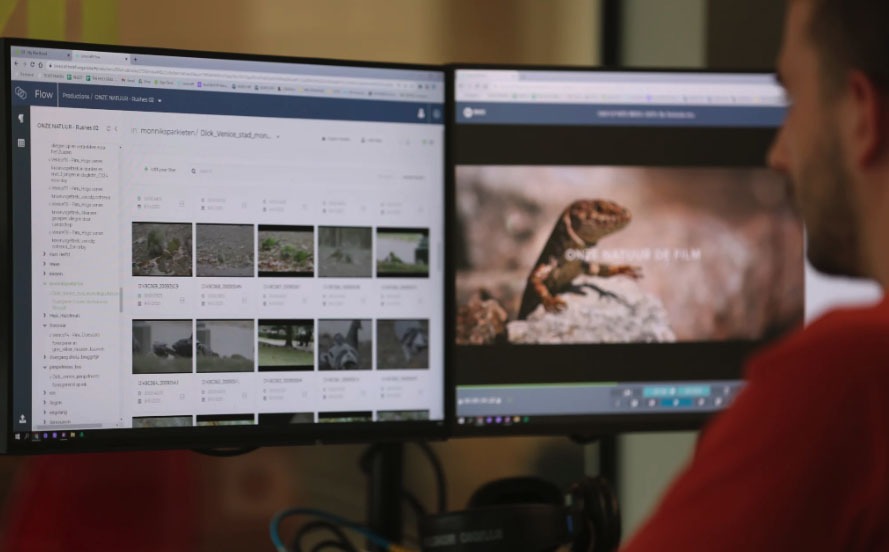 Limecraft's corporate partner in STADIEM
VRT
"We have been subtitling for a long time, but for a while now we have seen our workload increase, especially with online videos. Those also need to be subtitled but it's very difficult with the people we have now. And there are already systems that can do that but of course it can be improved a lot. And that is what we are looking for." – Dries Desoppere, Coordinator of Technics department Translation & Subtitling, VRT
The people behind Limecraft: Maarten Verwaest
Location: Ghent, Belgium
Date of foundation: May 2010
Contact: https://www.limecraft.com/