artificial intelligence, deep content understanding, video engagement
"Media Distillery already improves the viewing experiences of over 30 million households on a 24/7 basis. With Topic Distillery, we want to help video services improve usage of their content and offer novel viewing experiences." – Roland Sars, founder and CEO Media Distillery
What's the issue?
Video Service Providers are fighting over viewer attention. A pain point for many is that viewers cannot easily find the content they are looking for, due to a lack of meaningful and descriptive metadata. This especially holds for non-scripted live content like news, sports, talk-shows and reality shows, which only give a generic description instead of the actual contents. Service providers are unable to create this metadata manually due to the prohibitive costs involved and time constraints for live broadcasts. Additionally, viewers cannot easily consume content in short-form, which many consumers nowadays expect from a video service. This leads to user frustration and churn.
"Media Distillery's Topic Distillery solution enables faster access to relevant content by identifying the topics in TV programs and enabling chapter-based playback. As such we help video services stay competitive and offer relevant viewer experiences." – Martin Prins, Head Of Product at Media Distillery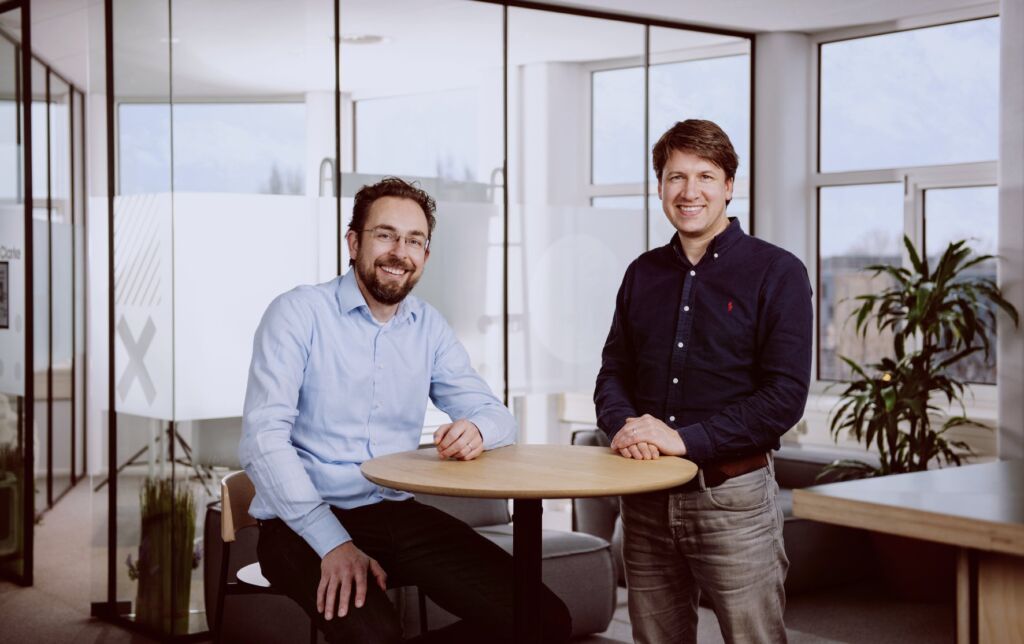 Media Distillery's solution
Topic Distillery leverages a wide range of AI, ML and deep learning techniques to generate granular and actionable content metadata, enabling viewers to easily discover video on particular topics and quickly navigate to items of interest through automatically generated content chapters and chapter titles.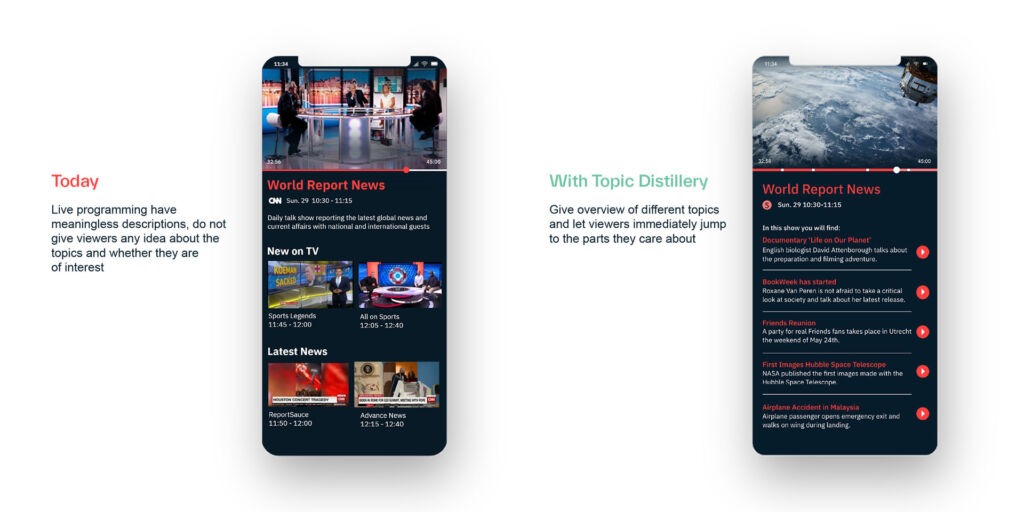 Media Distillery's corporate partner in STADIEM
NLZIET
"NLZiet is active in a highly competitive environment, where we want to make sure we can offer compelling viewing experiences. We want to make sure viewers can easily find anything they are interested in, but also enable easier access to specific parts of content, via chapters and topics. The Topic Distillery examples that Media Distillery showed would allow us to achieve that." – Sander Kouwenhoven, Chief Technology Officer at NLZIET
The people behind Media Distillery: Geert Vos, Roland Sars
Location: Amsterdam, The Netherlands
Date of foundation: April 2014
Contact: https://mediadistillery.com