Analytics, AI, content
What's the issue?
Publishers need to understand how to impact their audience with fitting content. To do so, data and content intelligence becomes crucial. But interpreting the metrics and graphs in numerous dashboards and tools can be difficult and requires knowledge and time. This can be very overwhelming.
"Clear modular big screens, insightful historical reports and actionable notifications give you the power to optimize for online success, whether that's on impact, engagement or conversion." – Erik van Heeswijk, CEO smartocto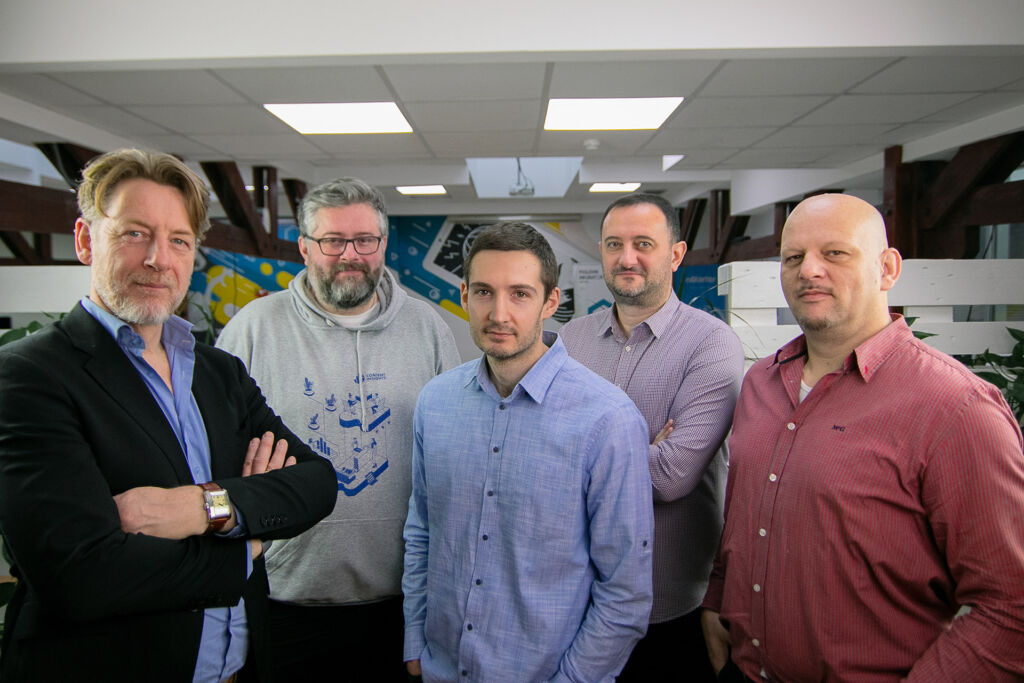 smartocto's solution
Smartify from smartocto supports the newsroom, editors and storytellers. It lets data talk to you with real-time notifications and a clear user experience. At a glance, you see which social posts score best on engagement or which A/B test of a headline is most suitable.
"STADIEM provides us with the funding and the necessary contacts to gather feedback on Smartify. That is crucial for developing the tool and to make a great product-client fit." – Peter Ruijter, senior software engineer smartocto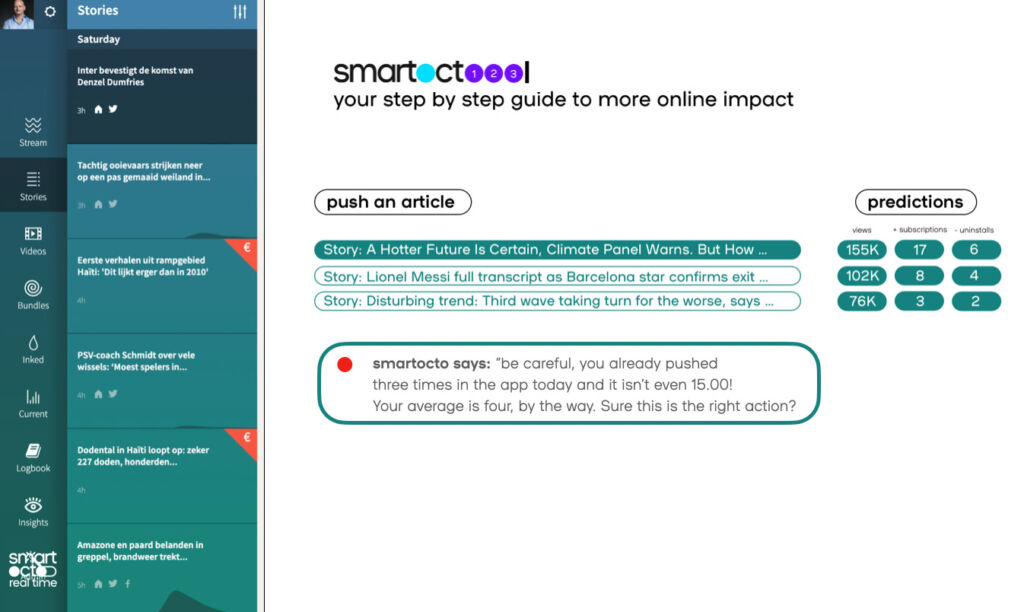 smartocto's corporate partner in STADIEM
VRT
"The VRT newsrooms are looking forward to the 2.0 version of smartocto, one where we can touch the dials and one that guides us better in daily decision-making. The project management is very clear and goals are attainable and practical. We will work with this daily pretty soon and expect a lot from it." – Maarten Geens, editor and producer at Sporza (VRT)
The people behind smartocto: the founders are: Erik Van Heeswijk, Rutger Verhoeven, Ilija Šuša, Dragutin Miletić, Dejan Nikolić; the company counts a 30-people team.
Location: Nijmegen, The Netherlands
Date of foundation: January 2015
More info: smartocto.com