artificial intelligence, video production, computer vision, machine learning
"The STADIEM programme enables us to extend our Video Editing Autopilot to make meaningful connections across languages and content domains. These advancements increase our strength to serve customers across the European market by enabling our AI to mix footage and written news stories independent from the language spoken across the EU." – Olcay Buyan, founder and CEO, Television.AI
What's the issue?
News video production is expensive and time-consuming because it requires expensive tools, human video editors and leads to communication overhead across the editorial teams to orchestrate the production. Tight budgets require new innovative solutions that allow more efficient video production. 

"Television.AI helps you automate your news video production by analysing your raw video footage, creating a spoken voice-over and automatically predicting the required edit to aligning your news story's voice-over and video footage ready for your editorial team to review and publish." – Olcay Buyan, CEO & Founder, Television.AI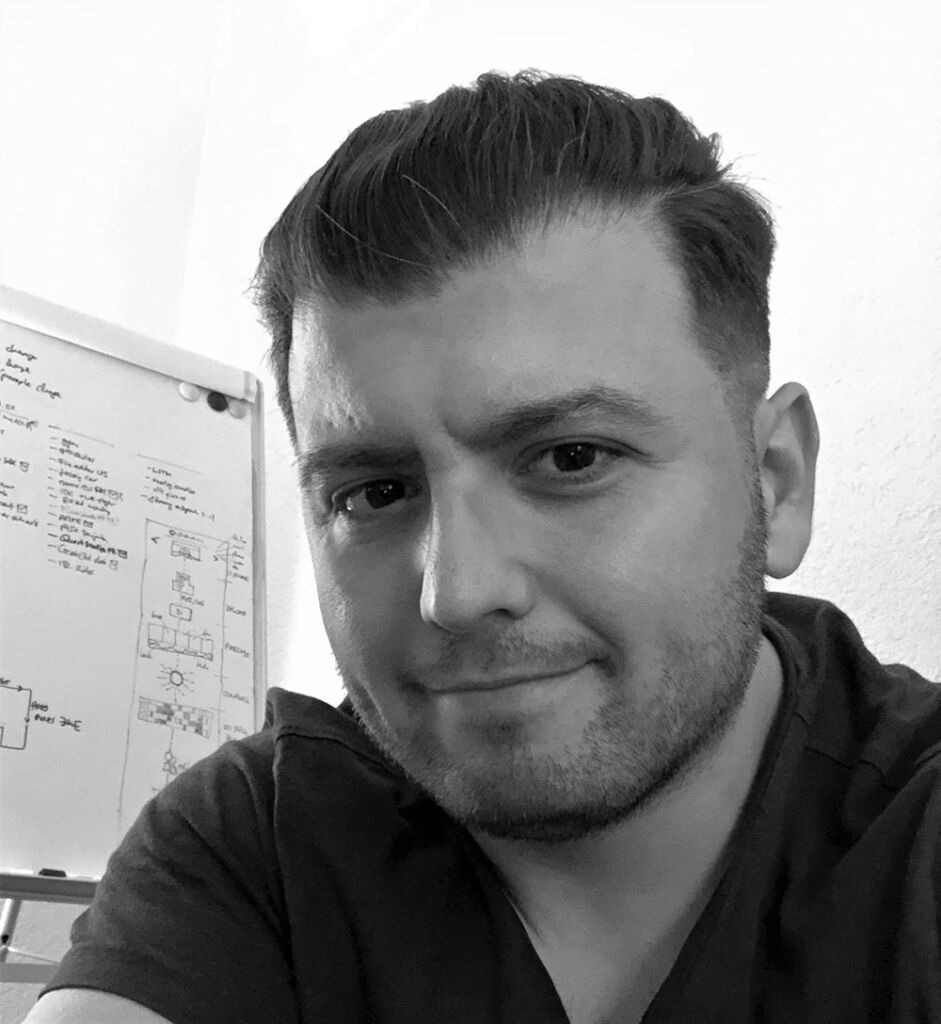 Television.AI's solution
We empower journalists to create their own videos. They just upload their written news story and related raw video footage to generate completely edited news clips. Our AI processes both the uploaded news text and video footage, to identify insights like common objects, faces, people, topics, and many more in videos and text to then turn the news text into a synthetic voice-over and figures out which moments from the raw video footage would go well with the voice-over to accompany it and visualize the news story accordingly as described by the news text as a voice-over.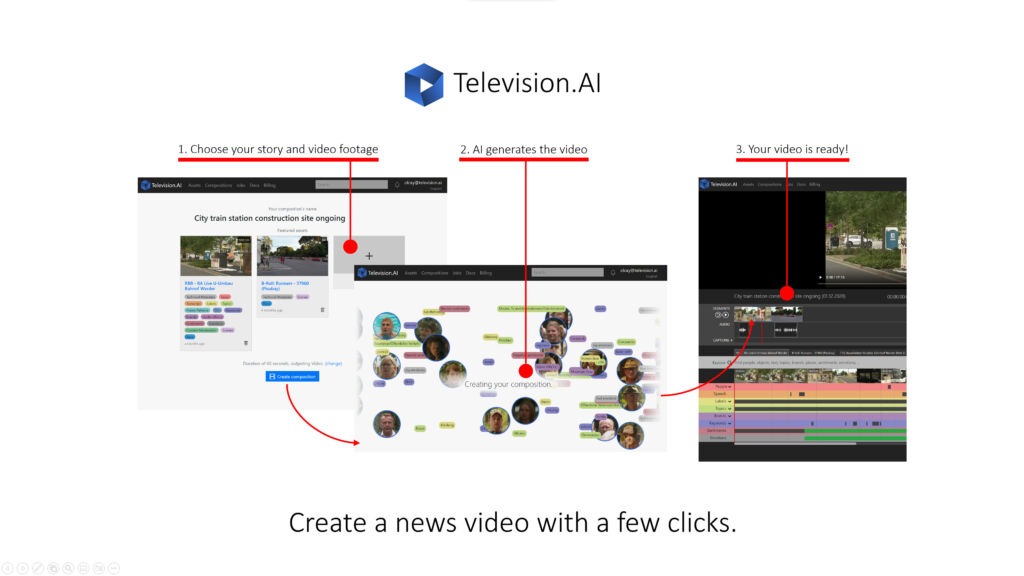 Television.AI's corporate partner in STADIEM
RBB
The people behind Television.AI: Olcay Buyan
Location: Frankfurt am Main, Germany
Date of foundation: March 2019
Contact: https://www.television.ai/