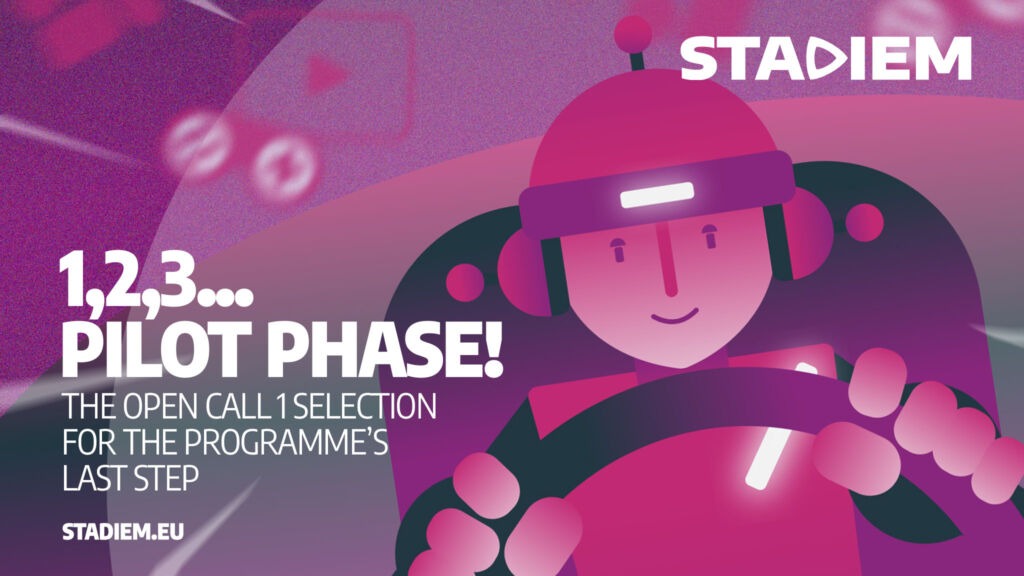 After a tough last selection round in STADIEM's Open Call 1 programme, 4 scale-ups from the Integrate phase cohort finally graduated to the next level: the Pilot phase, where they will execute public pilots with the corporate partners in real-life environments.
The pilot phase will kick off with a public event on 7th June at partner MCB's Future week in Bergen (Norway) and will last until September 2022: in this time frame, the pilots will be evaluated for generating business value and gathering feedback from customers and other involved parties. The demos created in collaboration with corporate partners will be then finally showcased through a dedicated final event.
Here's who's sitting in the Pilot seats, with a little recap on their expertise and focus areas:
Tinkerlist.tv (Content creation & distribution focus area) – A cloud-based rundown and scripting tool enabling remote and paperless production. Collaborating with VRT and DPG Media, Tinkerlist.tv will implement an online and/or breaking news set.
Zazu (Content creation & distribution focus area) – A story content creation tool for production and omnichannel distribution. Together with Roularta Media Group, Zazu will develop a software development kit for story content automation and mobile integration possibilities.
FilmChain (Monetization focus area) – A platform that collects revenues and pays production stakeholders in an efficient, transparent and automatic manner. Working with Alamode Filmdistribution, they will develop a modular, scalable solution for the automated generation and dissemination of royalty reports.
Trensition (Data/AI/ML/Synthetic Media focus area) – A platform automating trend and future research and providing detailed insights tailored to specific business contexts. Trensition will develop a strategic analytics platform based on Roularta Media Group's targets. In the contest of STADIEM, they also collaborate with SWR.
Stay tuned to our website and social media for upcoming news on the pilots' developments, or subscribe to our newsletter for any updates on both OC1 and OC2 cohorts' progress and all other STADIEM's activities!