Read some of the key takeaways that Open Call 1's Pilot phase scale-ups Trensition, Zazu and TinkerList got from being part of the first cycle of the STADIEM programme.
We sat down with three of the four selected companies, to gather some of their experiences from the STADIEM process, and they talked about how the pilot and the acceleration program have helped them further develop their solutions and companies.

For takeaways of OC1 Pilot phase alumni FilmChain, we recommend checking out a previously released interview on their STADIEM journey.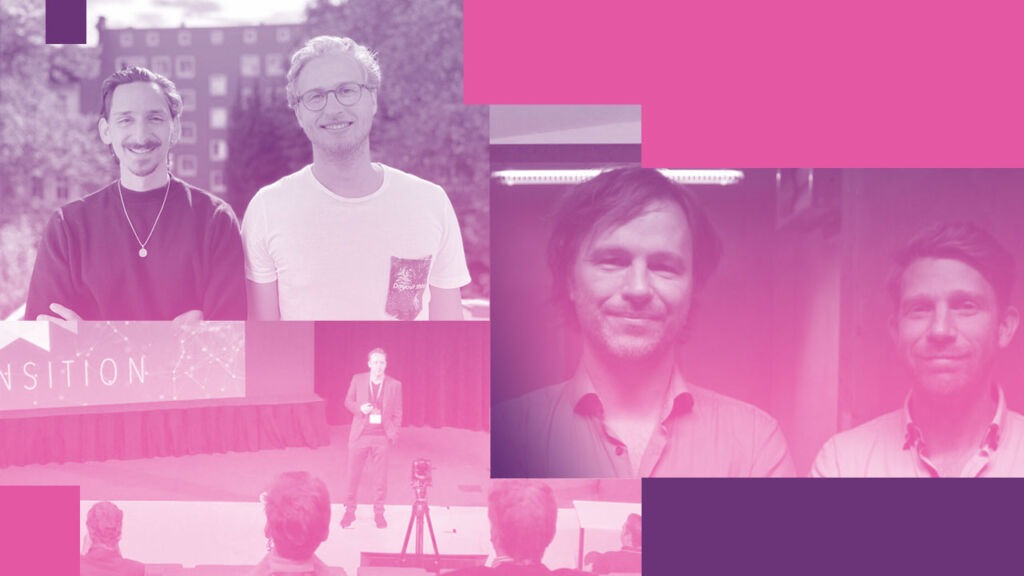 "Great network"
"The program helped us dive deeper into working with large corporates and face the challenges that arise with it. STADIEM as a "certificate of quality" has helped us push Zazu's name through several doors and get us introductions to investors and clients alike".
That is the verdict from the Zazu team. Zazu partnered with Roularta Media Group, creating an intuitive Social Story and Web Story builder that enables you to automatically create story content.
When asked about the most unique aspects of the program, Zazu responds:
"STADIEM helped us with a great network into the media ecosystem throughout Europe. On top of that we really valued the expert mentoring sessions with "seasoned veterans" of the industry that gave deep insights into the working process of many different tasks".
Events and media visibility
"It is supportive to network and get to know the industry much better."
The testimony from Trensition shows one of the biggest values from being part of STADIEM: being able to work closely with real companies, learning about their challenges, exchanging experiences and providing solutions. And not least, STADIEM is a door opener.
Trensition is a platform automating trend and future research and providing detailed insights tailored to specific business contexts. In the STADIEM program they have developed a strategic analytics platform based on Roularta Media Group's targets and also collaborated with SWR.
The recognition they got from working with these companies and being one of the four startups in the first Pilot phase, has given great sales opportunities with new customers and allowed them to speed up hiring.
Trensition also highlights useful relationships with corporate partners, the media visibility they gained from winning the pitch competition at Future Week in Norway and the opportunity to take part in a number of events through STADIEM as some of the most important points of participating in the program.
The best is yet to come
"We created a One-Man-Band setup where the presenter is in charge of the whole studio. It takes only the presenter to make a full blown professional looking news bulletin. The presenter creates a script enriched with all media in a template, goes into the studio, presses play and the whole studio starts recording and streaming in full control of the presenters space bar."
This is how TinkerList presents their final product, on which they collaborated with VRT NWS and DPG Media. They had been working on the idea before. Stadiem provided them with the opportunity to finalize it:
"We could develop the automator up to a scalable standard."
STADIEM also helped the business grow, although they are convinced that the biggest effect is still to come.
"We got a lot of interest and interesting contacts but unfortunately the media and broadcast sector is a business where decision making is rather slow."
80 opportunities
STADIEM has been connecting start-ups with media companies since 2020, and is now finalising its second cycle. The goal is to create a safe basis for growth, an opportunity to test needs and test ideas, and – not least – the next generation of solutions for the media.
So far, around 80 start-ups have had the opportunity to connect with media companies and take their ideas one step further.
STADIEM is supported by the #HorizonEurope program and run by four core partners of VRT, Media City Bergen / NCE Media, NMA Venture Capital GmbH, and Storytek Innovation & Venture Studio with supporting members of Martel Innovate, European Broadcasting Union (EBU), and F6S.
The program powers founders with deep knowledge of business development and scaling to the enterprise sector. It also gives access to a network of clients and corporations, up to €150 000 equity-free financing for B2B development, and go-to-market costs for building a viable enterprise-baked solution for the European and global industry clients. The program is designed in four phases with performance-based funding, with 40 start-ups starting at each cohort and four graduating with a maximum budget and final enterprise pilot in place.

Come and meet our scale-ups in real life in Amsterdam, at IBC 2023, from September 15 to 18 – For any updates on STADIEM, make sure to follow us on Twitter/X and LinkedIn!