The STADIEM programme prepares scale-ups to pitch to and interact with investors, making sure that they master the best strategies, and develop a mindset, to captivate such audience. The past mid-November was the time to put it all into practice, with scale-ups from both Open Call 1 and 2 cohorts getting on the road for an "Investors Week": they covered two major international start-up ecosystem events – The Big Score in Ghent (Belgium) and Slush in Helsinki (Finland) – in the span of just a handful of days, on a mission to meet investors and catch their attention.
Station 1: Hitting The Big Score
Investors Week was kicked off by The Big Score, an event that is focused on accelerating interaction between three essential tech branches: high-growth data tech solutions, international venture capital and corporate innovation sourcing. The event is consequently designed as a premium pitching ground for European innovative startups – with access to international VCs and corporates – aiming to creates matches and facilitate new deals, which is exactly what Open Call 2 Develop phase scale-up Rumble Studio set out to do, alongside Open Call 1's Aiconix, Trensition and Tinkerlist: all of them took the stage of the "media & marketing" session in the Best of Europe Round, pitching their solutions to an audience of investors. On top of that, OC1 participant Datavillage pitched in the TOP 50 Belgium on November 16, and OC2's Limecraft and Textgain also attended the event as visitors.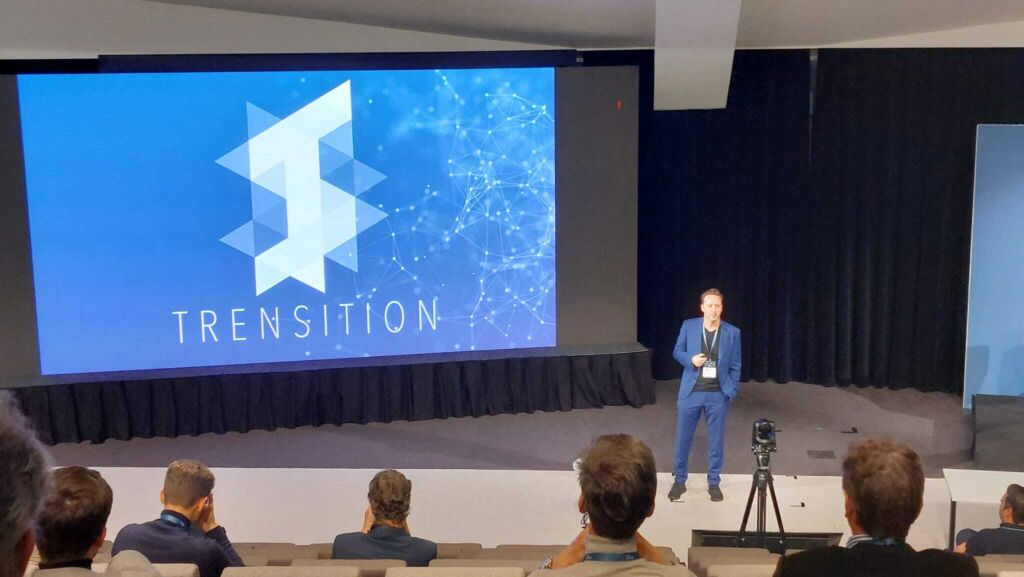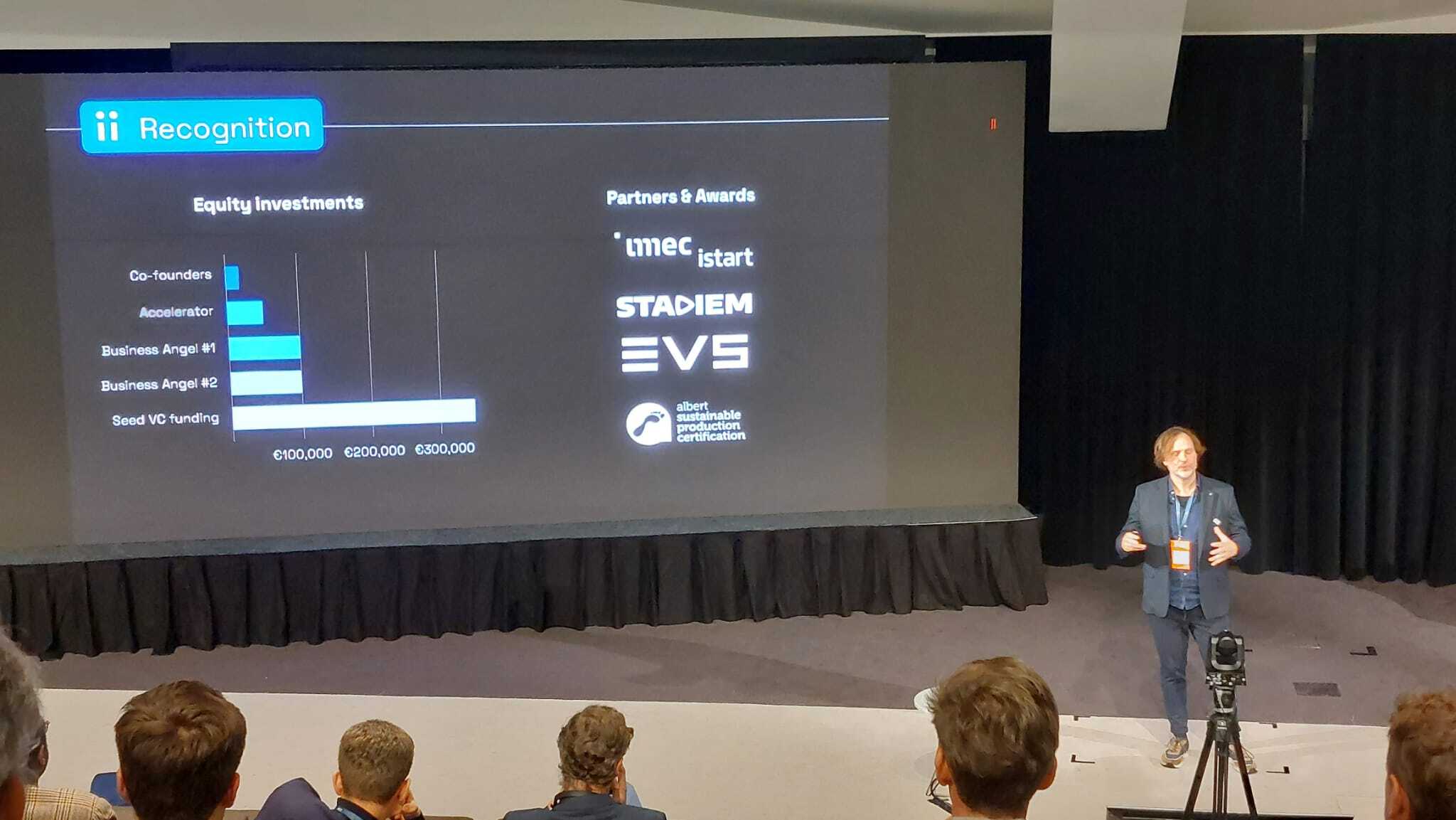 Station 2: The STADIEM Pilots Awards
The Big Score also represented the perfect chance to reward Trensition and Tinkerlist for their successful pilots conducted in the closing phase of Open Call 1's piloting and acceleration programme, with a little award ceremony organised by coordinating partner VRT where we were also joined by STADIEM Advisory Board's Delphine DeWulf (ChainNews) and OC2 scale-ups Dcipher Analytics and Scriptix.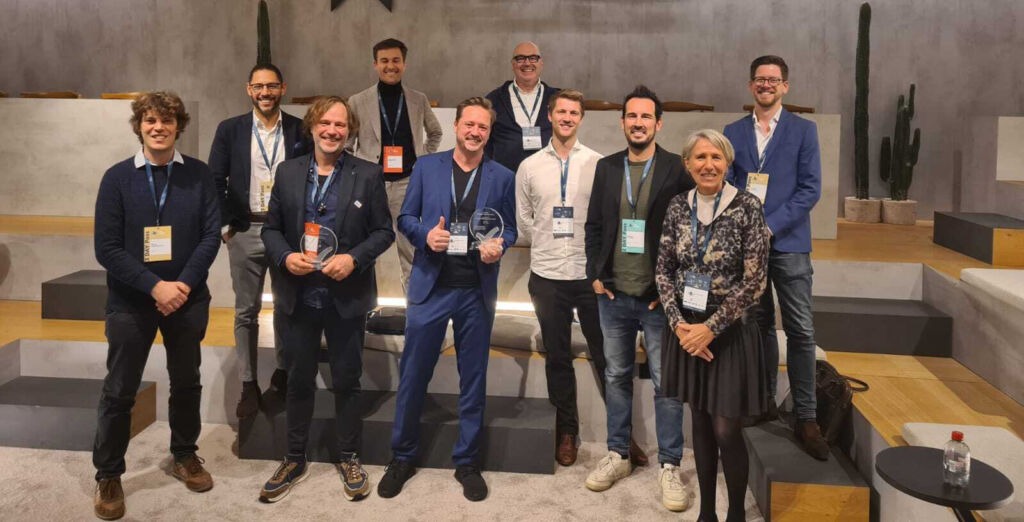 Station 3: Flying to Slush
Next stop of STADIEM Investor Week was the Helsinki Expo and Convention Center, venue of this year's edition of Slush: one of the leading events in the ecosystem, gathering of 12,000 participants, over 4,600 start-up founders, 2,600 investors and 400 media representatives.
There, Scriptix and Rumble Studio continued their adventures seeking opportunities in the field – joined this time by fellow OC2 scale-ups Dramatify and IZI RECORD – with the guidance of the STADIEM hubs' members present at the event.

In addition, Rumble Studio, IZI RECORD and OC2's BotTalk were invited to present their solutions at the "AUDIO Networking Event" organised by STADIEM-connected initiative Future Media Hubs: a side event which focused on the latest topics and innovations in the European audio ecosystem, featuring some of the key players and other international start-ups operating in the field.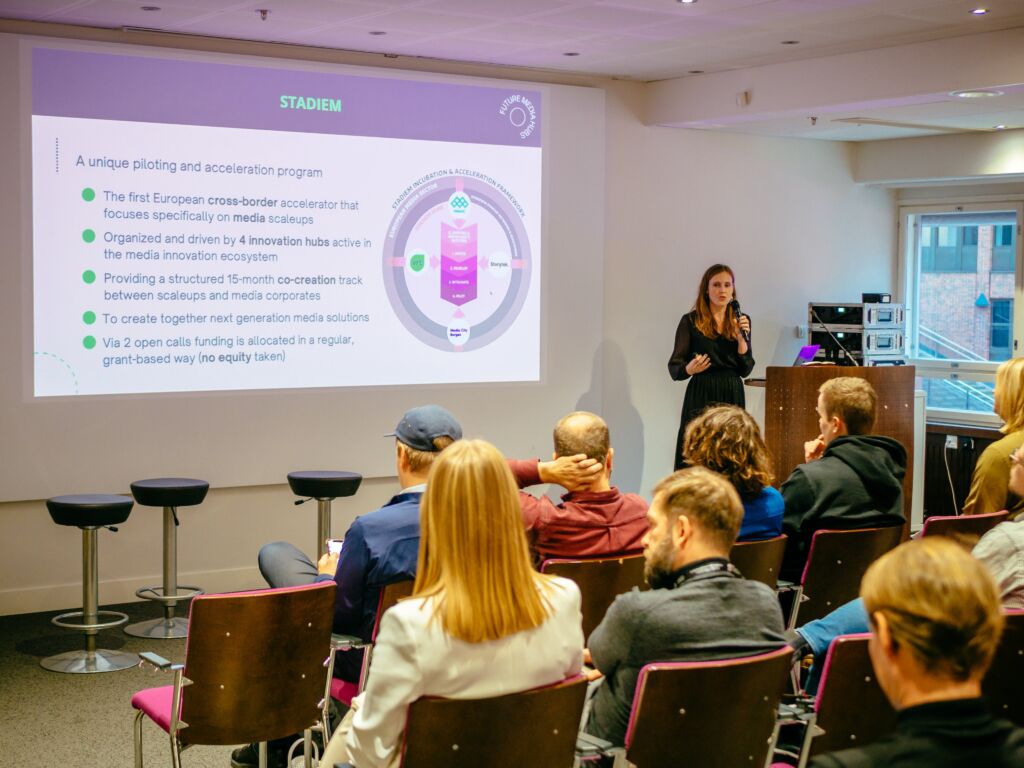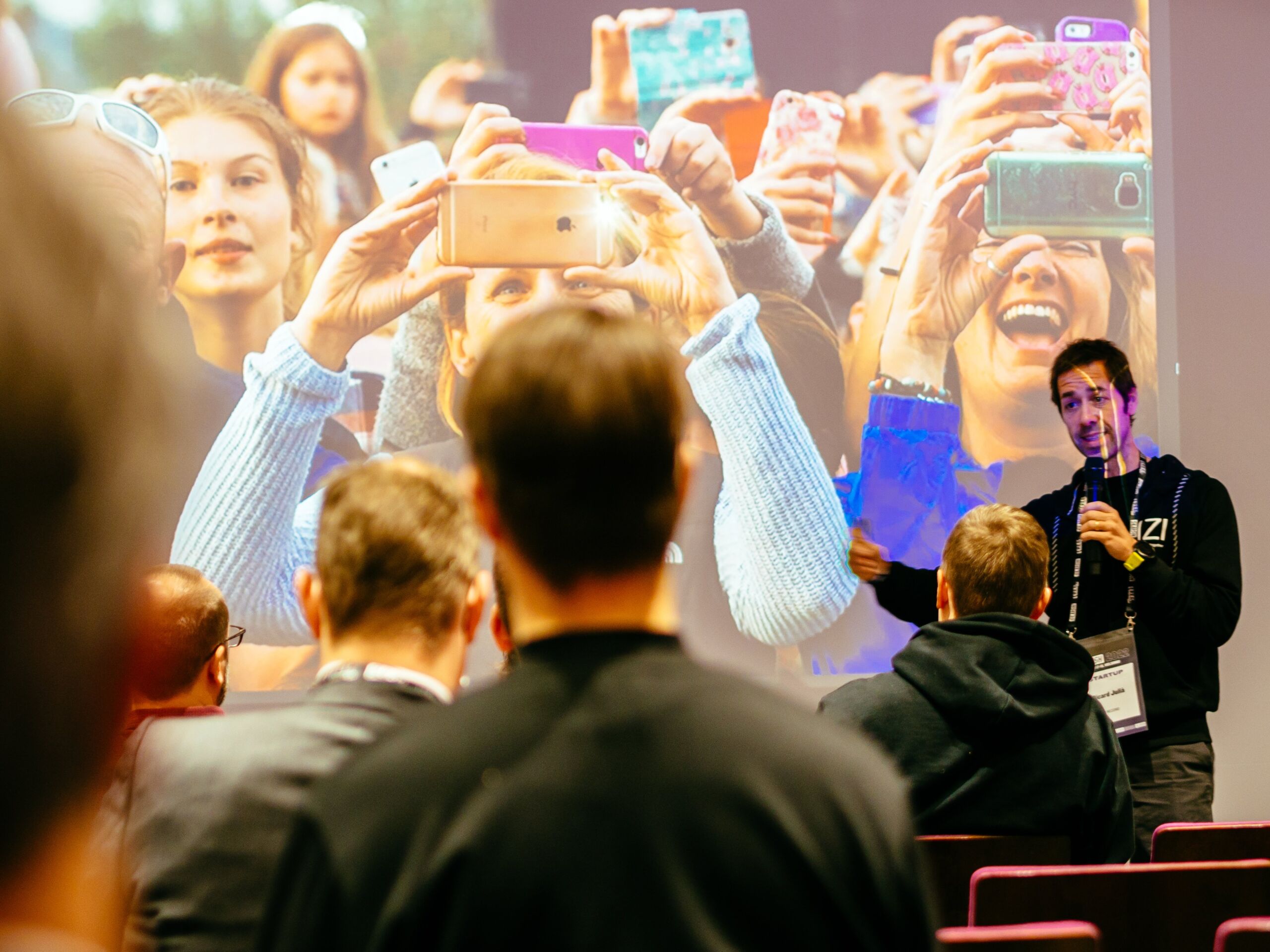 As Scriptix and Rumble studio were present at both events, STADIEM had a crew following their journey navigating through (and surviving) Investors Week, which resulted in a series vlogs disseminated online, now condensed in the video recap here below:
Keep up to date with the progress of start-ups from both OC1 and OC2 cohorts, future events and project endeavours – Subscribe to STADIEM's newsletter or follow us on social media for updates!